One of the most interesting and highly-anticipated collections to have been released by IKEA of late is BYGGLEK, its collaboration with LEGO. The range comprises customizable storage boxes so playtime continues even after toys and other objects have been kept.
IKEA Australia has now proven that the fun doesn't just stop there. It has provided step-by-step instruction manuals, modeled after its classic assembly guides, that show users how to transform LEGO bricks into miniature versions of its KLIPPAN sofa, MALM bed, and GRÖNLID armchair.
When they're done, builders can display the furniture on the lids of BYGGLEK boxes, which come with LEGO-compatible studs for limitless personalizations using the bricks.
The storage boxes are aimed to simplify the process of tidying up for parents and caretakers. Kids might feel more responsible for keeping their toys and likely won't be as disappointed about play sessions ending because they can continue customizing the boxes after closing them.
You can download the adorable assembly guides here.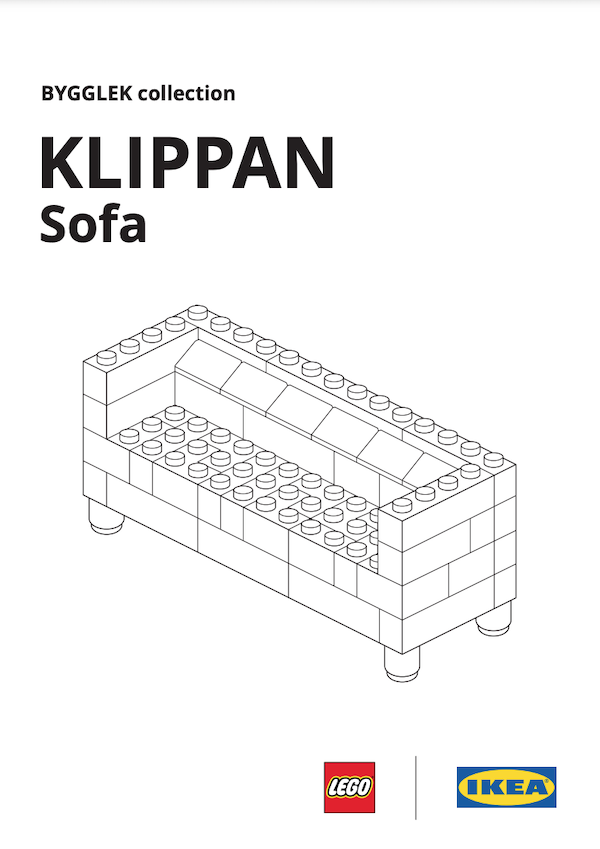 www.creativereview.co.uk